براہوئی بولی ٹی اصطلاع سازی نا خواست
Terminology is the Need of Brahui Language
Keywords:
terminological deficiencies, etymological discussion, Global influence, sound change
Abstract
This research article takes the out comes with terminological deficiencies of Brahui language. It determines that the Global influence the languages especially Brahui is affected. This article resulted with etymological discussion that several languages adopt the same term in their languages with slight sound changes. Like in Arabic language the sound "P" is not available when ever English word with sound "P" comes it changes with "B" the word Super and Computer will be pronounced, sobar and Kambotar. The Brahui language has many sound changing letters in its sounds too. This article argued somewhere new terms may create difficulty for language.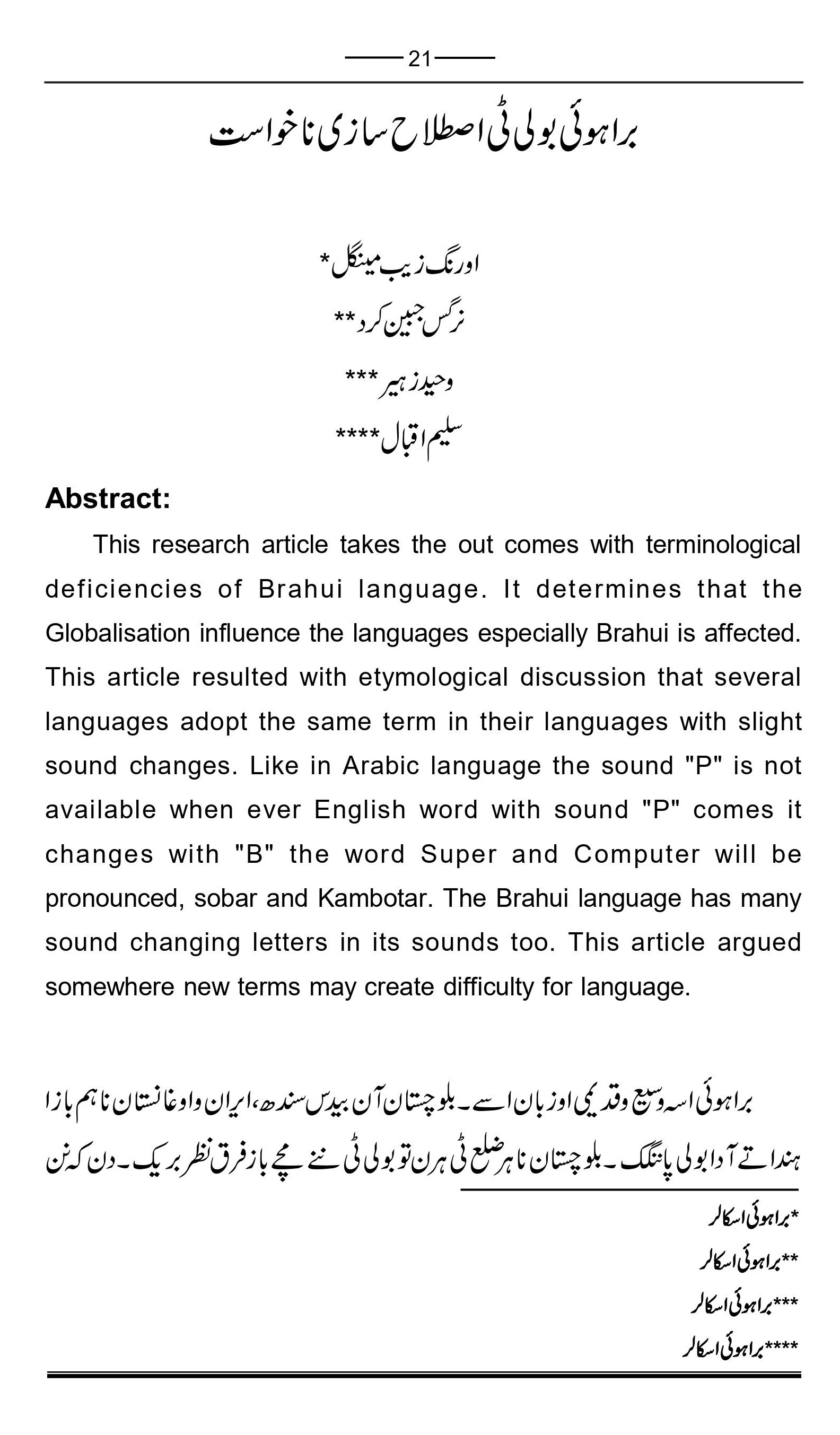 Downloads
How to Cite
Mengal, A., Nargis Jabeen, zaher, waheed, & Iqbal, S. (2012). براہوئی بولی ٹی اصطلاع سازی نا خواست: Terminology is the Need of Brahui Language . Al-Burz, 4(1), 21–30. https://doi.org/10.54781/abz.v4i1.166
License
Copyright (c) 2021 Alburz
This work is licensed under a Creative Commons Attribution-NonCommercial-ShareAlike 4.0 International License.
Alburz has licensed under a  CC Attribution-NonCommercial-ShareAlike 4.0